Partners
The project is co-financed by the Governments of Czechia, Hungary, Poland and Slovakia through Visegrad Grants from International Visegrad Fund. The mission of the fund is to advance ideas for sustainable regional cooperation in Central Europe. The Fund is an international donor organization, established in 2000 by the governments of the Visegrad Group countries—Czechia, Hungary, Poland and Slovakia to promote regional cooperation in the Visegrad region (V4) as well as between the V4 region and other countries, especially in the Western Balkans and Eastern Partnership regions. The Fund does so by awarding €8 million through grants, scholarships and artist residencies provided annually by equal contributions of all the V4 countries. More info on https://www.visegradfund.org
SSinfonia Carpathia is an orchestra composed of graduates of Polish and foreign music universities from the lesser poland voivodeship. The orchestra works on behalf of the "Carpathian" Artistic Association, whose goal is to promote music and the young generation of artists and performers in the region and abroad. The artists' mission is to create an ambitious and professional formation based on passion for music. The basic instrumental composition of Sinfonia Carpathia is a string orchestra, expanded on larger events to include other instrument sections. The orchestra is open to performing a diverse repertoire, from the works of classical music composers to great works of film and entertainment music. The result of the artists' work are concerts that give them the opportunity to present their skills and the audience to receive musical experience at the highest level. The orchestra has given concerts at home country and abroad at festivals, classical music events. It has television, and CD recordings behind it. More info at www.facebook.com/ASCarpathian

The Prague Guitar Quartet was founded at the Prague Conservatory of Music in 1984, and before long it won the acclaim of audiences both at home and abroad. As a first-class ensemble whose individual members are laureates in international competitions, the Quartet has appeared successfully in numerous music and guitar festivals throughout Europe, USA and the Middle East. During it's thirty years existence the PGQ has made many radio and TV recordings and several CDs. More info at www.pgq.cz

Slovak Arts Council is a self-governing public institution guaranteeing support of art activities, culture and creative industry, which was established according to Act No. 284/2014 Coll. The Council replaced the substantial part of the former grant system of the Ministry of Culture of the Slovak Republic and is independent of central bodies of state administration. Its main mission is the support of "live" arts and culture with a special focus on diversity. The Council provides grants especially for creation, production, distribution and presentation of works of art; support of international cooperation; educational programmes in the fields of art, culture and creative industry; grants for individuals who contribute to development of arts and culture in creative way or by research.
Music Fund is a national cultural public institution established by Act of art funds. The fund supports creative activities, releases CDs of Slovak Composers and Concert Artists Published by on their own, producing music material and other activities necessary for the presentation of original works to life. The Fund manages the largest archive of Slovak music and secures the loan of works of Slovak authors for concert and educational purposes. Music Fund also awards prizes annually for significant performance and long-standing contribution in the field of classical music, folk, and jazz based on proposals from professional associations and expert committees.

The city of Prešov is the political and administrative seat of Prešov autonomous region which is the largest region in Slovakia regarding the number of population and the second largest regarding its area. Prešov is also the third largest city in Slovakia.

Polish Institute in Bratislava is part of an international network of 21 Polish institutes which work on the same tasks. The goal is to familiarise people in Slovakia with the history, language and culture of Poland, as well as use Slovakia as a platform on which to unveil the latest Polish intellectual and artistic news and events. The institute encourages an exchange between Poland and Slovakia in the fields of culture, education and human and exact science.
One of the tasks of the Prešov Self – governing Region in the field of culture is to create conditions for the creation, presentation and development of cultural values and activities within its territory. The Prešov self-governing Region provides a grant from its own resources in the field of culture for the creation, development, protection, restoration and presentation of the spiritual and cultural values. By means of this grant, the Prešov self-governing Region has also supported the festival Prešov Days of Classical Guitar.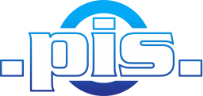 PIS stands for Prešov Information Server. The portal is operated by VÁDIUM – IT s.r.o. Since 1996, this company has been focusing on information technologies and information systems but also on information in a broader sense. The main activity of this company is the creation and operation of Internet diaries, e-shops, virtual galleries, as well as common internet presentations and activities related to it, such as webhosting and serverhousing.

Prešovský Večerník – Prešov Days of Classical Guitar festival media partner.
PKO Prešov inseparably includes 6 cultural centers, which provide space for dance and music ensembles, sports and social activities of the inhabitants of individual parts of the city.